Adcom Luminosa wireless headphones were launched in India a little while ago and they fall in the inexpensive wireless headset's category. We tested these over the ear headphone to see what makes the fat lady sing in them. To our amazement, the sound is not bad at all. Read the rest of GadgetBridge review to know more.

Luminosa Got featured on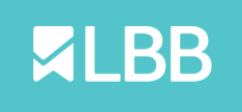 LBB (Little Black Book) is a collection of all the places, services, events (and more) that you find awesome. Save places you want to go to, follow people whose opinions you trust, and post your own discoveries via our web and app platform.