"

Adcom Luminosa wireless headphones was beautiful and unique features such as minimalist LED lights which you can even put off when you don't need it.

To our amazement, the sound is not bad at all.

The brand paid proper attention to details, which actually made the difference. Contrary to popular beliefs, the headphones were rather light, with a self- adjusting head-band and a 180-degree foldable system, with leather padded cushion ear- cups."

Read the rest of the review to know more.

Luminosa Got featured on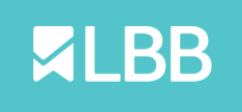 LBB (Little Black Book) is a collection of all the places, services, events (and more) that you find awesome. Save places you want to go to, follow people whose opinions you trust, and post your own discoveries via our web and app platform.